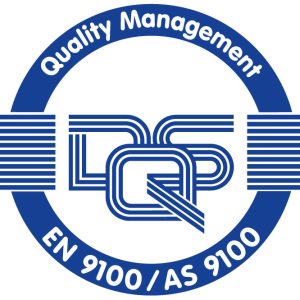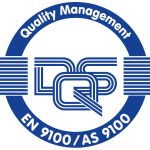 Mission Microwave Achieves AS9100 Certification for Aviation, Space, and Defense Industries
September 5, 2023
Leading manufacturer of Solid State Power Amplifiers announces a one-kilowatt Ku-Band Block Upconverter, enabling teleports and satellite gateways to take advantage of the reliability and efficiency offered by Gallium Nitride (GaN) amplifiers in a compact hub-mount design.
Cypress, CA – September  12, 2023 – Mission Microwave Technologies, LLC, a manufacturer of highly efficient Solid State Power Amplifiers (SSPAs) and Block Upconverters (BUCs) is introducing a new Ku-band high power product during the IBC 2023 industry event in Amsterdam, The Netherlands.
Mission Microwave leads the industry in amplifier efficiency enabling its products to produce higher power in a smaller package while generating less heat then competing designs.  Mission Microwave designs and manufactures a family of Gallium Nitride (GaN) based BUCs and SSPAs in support of GEO, MEO and LEO satellite communications networks. The company's signature Stinger, Javelin, Titan and MOAB BUCs are used globally by leading gateway and SATCOM terminal customers in tactical, maritime, In-Flight Connectivity (IFC) and broadband markets. 
"Based on our customers' success in replacing legacy traveling wave tube (TWT) amplifiers with Mission Microwave GaN products, our customers asked us to extend our compact Ku-Band product line to offer a replacement for complex multi-amplifier combined networks.  The resulting kilowatt level Ku-band amplifier in a 68 lb package resets industry expectations for large gateway designs and allows customers to reduce their system amplifier cost by hundreds of thousands of dollars while increasing reliability and reducing operating costs." said Steve Richeson, Mission Microwave's VP of Sales and Marketing.
Mission Microwave's latest Ku-band amplifier is the most advanced GaN BUC on the market and provides up to 400 watts of linear power in a multi-carrier environment providing an effective replacement for large combining networks using multiple smaller amplifiers. The amplifier is designed for outdoor mounting and sustained operation at 60°C. It is designed to be mounted very close to the antenna feed, further reducing the loss from complex waveguide paths required for larger solutions.
The new one-kilowatt Ku-band version of Mission's MOAB SSPA/BUC product line will be introduced during the IBC Conference along with the company's signature Stinger, Javelin and Titan model BUCs that have already captured a leading position in the satellite ground segment industry. Mission Microwave products will also be on display in multiple customer stands across the venue, incorporated in industry-leading products in top-tier mobile, maritime and transportable terminals.
About Mission Microwave Technologies, LLC
Mission Microwave Technologies continues to be at the forefront of the satellite terminal industry in shipping high power X, Ku and Ka Band BUCs for critical applications in ground, maritime, aviation and aerospace applications for government and commercial industry sectors that require high efficiency, reliability and performance. Mission brings revolutionary design for RF (Radio Frequency) and microwave electronics, using the latest in semiconductor technology.  Mission's focus is to minimize the size, weight, and power (SWaP) for these critical applications while providing its customers with the best possible reliability.
Contact:
Mission Microwave Technologies, LLC
Steve Richeson, VP Sales and Marketing
(951) 893-4679
steve.richeson@missionmicrowave.com