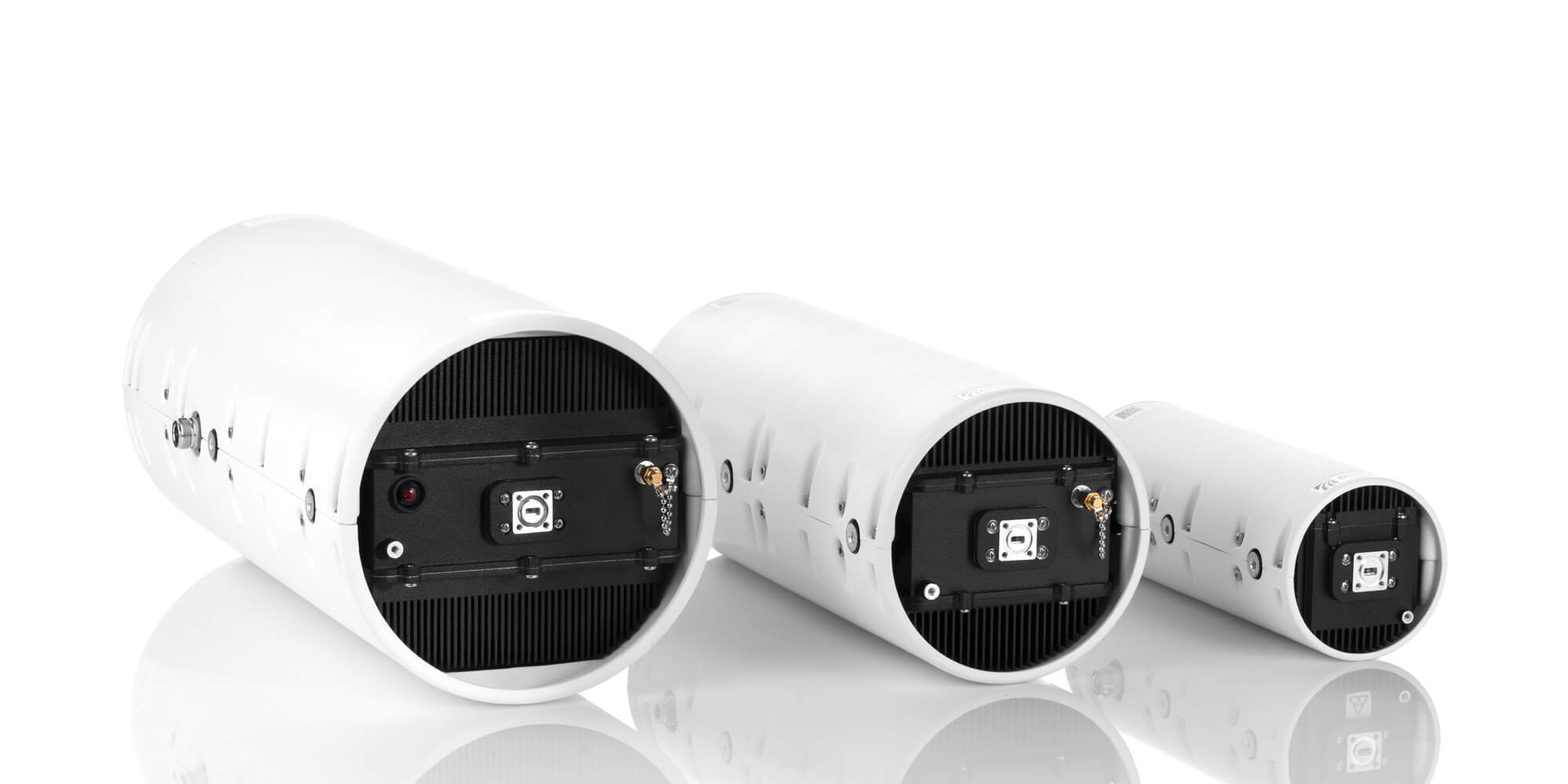 Mission Microwave Updates Orders and Progress
September 12, 2018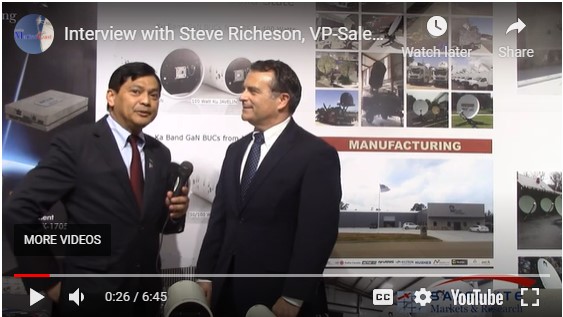 VIDEO: CABSAT 2019 Satellite MarketCast Interview
March 21, 2019
Mission Microwave Confirms Ka Band Wins
Industry's Fastest Growing Manufacturer of High Performance, Lightweight, Solid State Power Amplifiers for Satellite Communications Confirms over $2,000,000 in recent orders for High Power Ka Band BUCs.
Santa Fe Springs, CA, November 14, 2018 –(PR.com)– Mission Microwave Technologies, LLC, a manufacturer of highly efficient Solid State Power Amplifiers (SSPAs) and Block Upconverters (BUCs) confirms that it has received orders over two million dollars ($2,000,000) from an industry leader in SATCOM and networking systems. This is in addition to recent design wins from a range of top-tier system integrators in both government and commercial satellite communications markets.
"Building on our customers' success in designing uniquely differentiated SATCOM (Satellite Communications) terminals using our BUCs; we have been able to grow our business geometrically over the past months," said Steve Richeson, Vice President of Sales & Marketing for Mission Microwave. "Both high-end commercial and Government end-users expect the best from terminal and systems integrators. Today that means using a Mission Microwave BUC in their designs."
Major customer expansions are based on the uptake of Mission's Ka Band capability into newly certified terminals. Major program wins include both low power and high power up to 200 Watts for Ka Band deliveries. Newly certified terminals are in demand as the expectation and need for greater throughput from remote sites grows in all market sectors. Ka Band certifications have been completed on several terminals in compliance with US Government ARSTRAT (Army Forces Strategic Command) requirements and with INMARSAT's Global Xpress Service.
Mission Microwave also continues to be at the forefront of the satellite terminal industry in shipping high power Ku Band BUCs for fixed and mobile applications. Ku Band product shipments of BUCs from 25 to 400 Watts have continued to expand as customers' demand reliability, efficiency, and state-of-the-art design from their BUC supplier. Public Safety market segment growth was a large contributor to growth in Mission Microwave's customer base in the second half of 2018 with continued expansion of a Nationwide Public Safety Network.
Mr. Richeson also commented, "Our rapid growth in 2018 has placed demands on us for which we were well prepared. The experience of our core team in building both the product and the business have brought tremendous benefits to our customers while eliminating the traditional risks associated with the introduction of innovative technologies. Our customers' recent successes confirm that beyond doubt."
About Mission Microwave Technologies, LLC
Mission Microwave Technologies brings revolutionary design for RF (Radio Frequency) and microwave electronics, supporting ground-based, airborne, and space-based applications. Using the latest in semiconductor technology, Mission Microwave's focus is to minimize the size, weight, and power (SWaP) for these critical applications, while providing its customers with the best possible reliability. Mission Microwave sets the new standard for design, performance, and reliability.
Mission Microwave Contact: Steve Richeson, VP Sales and Marketing
(951) 893-4679, Steve.Richeson@missionmicrowave.com